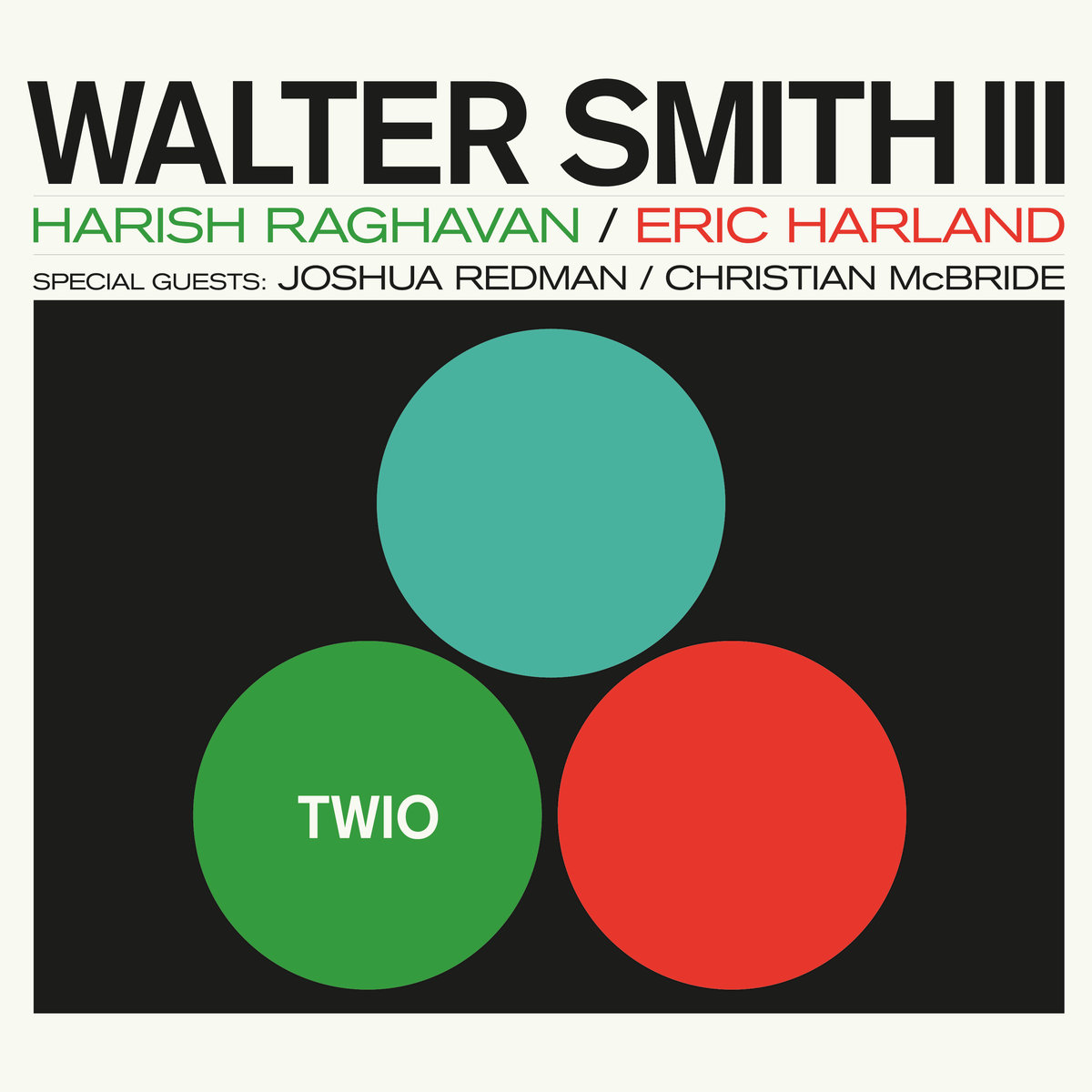 The tenor tradition in jazz is, much like the music as a whole, in a constant state of flux. As the second generation of tenorists came to prominence young saxophonists fell under the sway of folks like Michael Brecker and Branford Marsalis. Bob Berg, Bill Evans, Dave Liebman, Billy Pierce, and the like all represented a tenor sound that cut like a laser. Power, it seemed, was the currency of the realm. 
Then a curious thing happened in the early 1990's. John Coltrane receded as the dominant spice in the tenor stew and what bubbled up in its place was an amalgam. The brawny, muscular sound of Dexter Gordon became popular again (not that it ever went out of style; these things ebb and flow to varying degrees). Players like Joshua Redman and Eric Alexander drew a straight line back to Dexter. And as we see in so many periods of jazz history the curve of the universe trends toward justice and dichotomy, as the angular eclecticism of Joe Henderson (along with his "sandpaper" sound according to Bill Kirchner) and the methodical nature of Warne Marsh presented yet another path. We see this in the playing of folks like Mark Turner. 
Of course all of these descriptors fail past the surface since every saxophonist who dares to wet the reed does so with a healthy knowledge of the history behind it. While Redman's sound might harken back to the boldness of Dexter (and his father, Dewey) his improvisations are fraught with the kind of jagged rhythmic exhortations that Henderson so brilliantly exceeded at. By the way, isn't it time we begin talking about Henderson in the same breath as Rollins and Coltrane? Perhaps that conversation is best had in another writing. 
As we enter the generation after Redman, Alexander, and James Carter we begin to see the cauldron froth and bubble even more into a melting pot of tenor sounds. So it is with one of the finest examples of the current generation of tenor saxophonists Walter Smith III and his new release Twio. Not only does Smith synthesize the history of the instrument into an exciting original voice, he also puts out one of the finest albums of tenor-bass-drums trio records that are embedded into the tenor history. Sonny Rollins, Joe Henderson, and Smith's most immediate influence and predecessor Joshua Redman all excelled in the trio setting, as does Smith. And if you need any further proof of Redman's spell being cast over Smith, Redman appears smiling and thoughtful in a picture with a fifteen-year-old Walter Smith III on Smith's social media (which is worth a look, as he excels in that arena too). Also – Redman guests on the album. 
Smith has assembled a fantastic rhythm section on this adventure in bassist Harish Raghavan and drummer Eric Harland. This review focuses less on their contributions, being a saxophone-centric website, but anyone who spent hours pulling material off Joe Henderson's State of the Tenor will find equally as rich a bounty here. Christian McBride, another member of the previous generation of young lions, guests as well and is his usual wealth of swing.   
Smith's Twio directly acknowledges the past in many ways. On "Adam's Apple" he boldly reinvigorates the stream-of-consciousness playing that composer Wayne Shorter is himself so remarkable at. While many of these chordless excursions can delve into chaos, Smith and company never lose track of the overarching harmony. Shorter's harmonies are never cut and dry; manipulating them with only bass and drums is exciting. "Ask Me Now" tackles a similarly taxing harmonic mind, Thelonious Monk, in the fashion of Henderson's aforementioned State of the Tenor and Redman's "Trinkle Tinkle" from his self-titled album. To run headfirst into Monk's changes with only bass and drums is for the bravest of souls, and Smith's playing is rhythmic and energetic. His tenor sound brings Redman to mind first, but shades of Henderson and Marsh in the rhythm and Gordon and Rollins in the ferocity. 
The obvious callbacks to Redman's work abound. His tenor/bass duet with McBride bring to mind Redman and McBride on "The Sunny Side of the Street." Redman's two guest appearances sound like an homage to Redman and Mark Turner on "Leap of Faith" from Redman's Beyond. But the real magic is found when Smith and Redman take turns blowing over a trio + Redman version of Ferde Grofe's "On The Trail." Smith's trademark humor is in view just by mere selection of this piece, with its Ellingtonian harmonizations. Smith and Redman set the high water mark for tenor interplay on this track, and Smith needles Redman with a string of jazz clichés pulled straight from the sacred cows of jazz education texts. For any other players it would have sounded like an academic exercise (not that Smith is unfamiliar, having just joined the faculty at Indiana University) but with these two the sly wink-and-nod is heard loud and clear. 
Despite the guest appearances and throwbacks the real star here is not the past, nor the homages, but Smith. His tenor is fluent in every shade of detail, from underhanded skirting of the implied chords to full-throated bluesy swagger. If there is one thing Smith does that differs from his predecessors, it's that his thoughtful improvisations do actually cause you to hear the missing chords in your head as the trio plays. Previous trio albums were profound in that they exceeded at being high art – the level of playing remained superb with an obvious hole in the texture, like a racecar driver on only three wheels. Past trio albums feel like an accomplishment in spite of a deficiency; Twio is a conceptual success from the beginning. Consider the track "We'll Be Together Again," where Smith and Eric Harland need not the bedrock of bass nor the scaffolding of piano or guitar to make you feel every corner of the song. This is no celebration of sparsity – it is a complete showing in every way. 
Walter Smith III deserves all the accolades certain to come his way. Twio is not only an album of intense thought but one that swings at every turn. There's something for the intellectuals of jazz to marvel at, and those of us who live by the dictum of "swing, baby, swing!" will find marvels in equal measure. The beauty of the tenor tradition, as with jazz, is you never know what's coming next but the surprises are always good ones. Smith has expanded the tenor tradition and a common format into a 21st-century edition. It's relatable musically because Smith is relatable – he doesn't take himself too seriously (but he takes his art VERY seriously), he uses social media effectively, he plays video games. He is one of us sitting around the stereo listening to Joshua Redman's first album with eyes wide and jaw open, and we no longer have to wonder what would come of that inspiration. Smith has transformed into the next great step, and now the generation coming after him will do the same with this record.